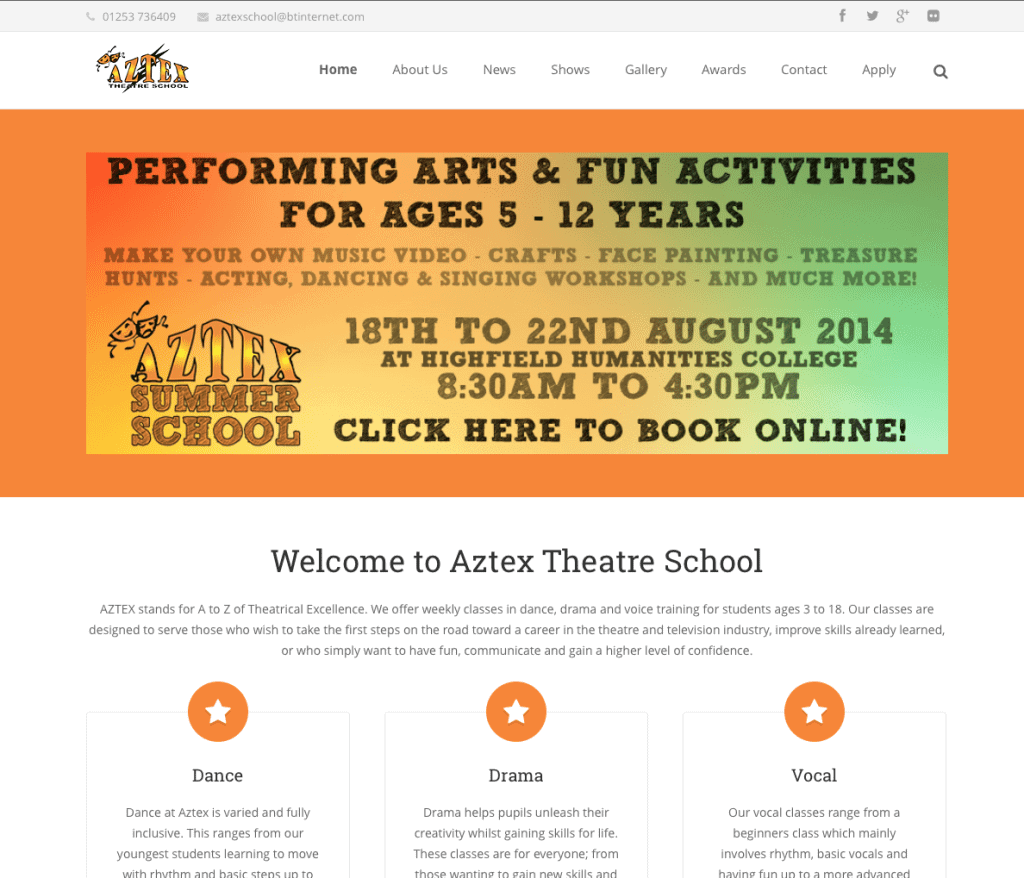 Project Info
Aztex Theatre School required a content managed website that could be edited by multiple users. They also required a fully functioning blog, contact form and "timeline" feature so that visitors could look back at the amount of shows that Aztex had done. When the website was completed, the client was more than happy with the results.
Our Task: Create a content managed website with over 25 pages including a fully functioning blog, timeline, contact form and online shop system. Online POS system integration for reception sales as well as online sales.
Aztex Theatre School is a well established theatre school founded in 2005. The school specialises in dance, drama, vocal and media training for students aged 3 to 18.
Photoshop
Dreamweaver
PHP
CSS
WordPress
Woocommerce