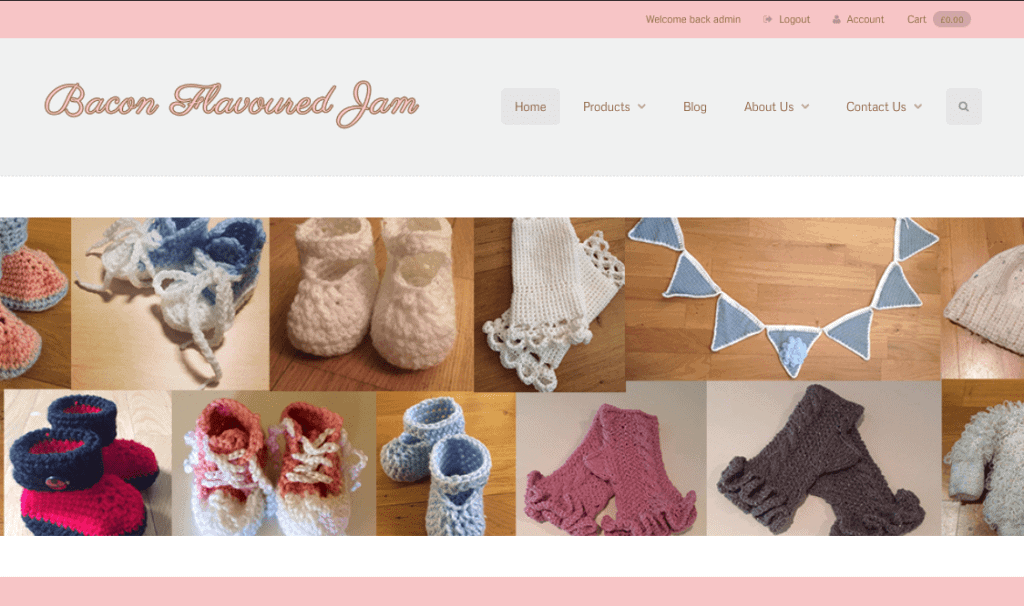 Project Info
Bacon Flavoured Jam required an e-commerce website that could be edited by the owner. They required around 25 products and 6 pages. SEO was vital for the business as they wanted to be found on Google for keywords such as "handmade knitted" and "handmade crotched". When the work was completed, the client was over the moon with the website.
Our Task: Create a six page e-commerce content managed website including capabilities for up to 25 products and opportunity to expand in the future. SEO keyword targets for "handmade knitted" and "handmade crotchet". Use similar colours to the logo and company branding.
Bacon Flavoured Jam is a handmade crochet business.  The owner has been awarded with the Promoting Women in Business and Queen Of Crochet awards.
Photoshop
Dreamweaver
PHP
CSS
WordPress
Woocommerce