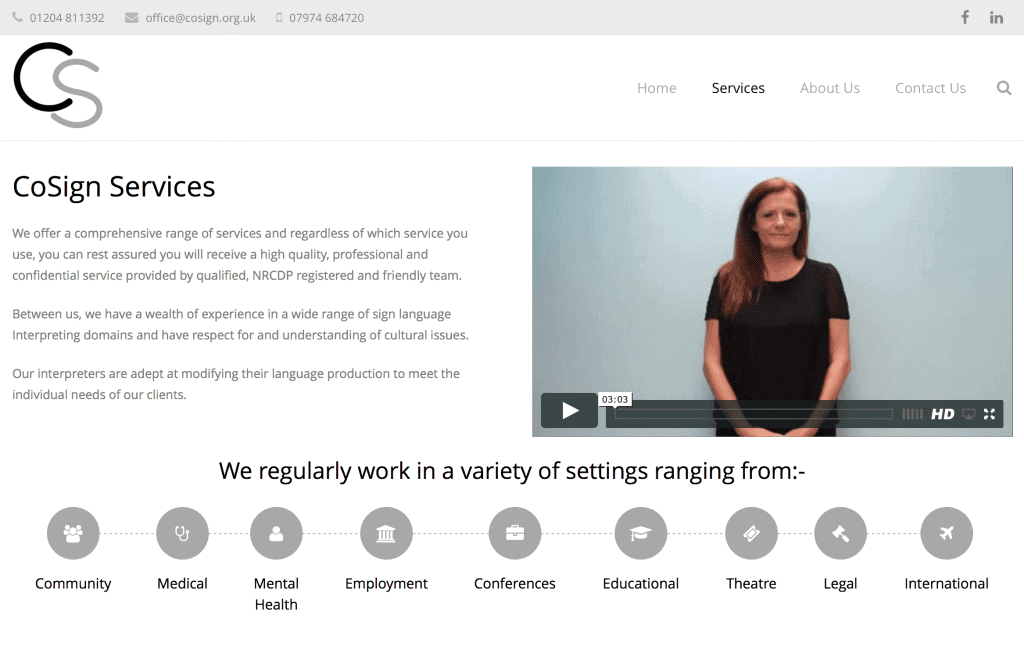 Project Info
CoSign required a 20+ page CMS website for their BSL interpreting service. They had a very poor online presence beforehand and required a website that was accessible, user friendly and represented the company in the best possible way.
Our Task: Create a deaf & blind user accessible website which reflected the business colour scheme and style. Interpreter booking form and social media presence.
CoSign was established in 1996 and over the years has grown from strength to strength. They are committed to providing a bespoke, flexible, high quality BSL interpreting service.
Photoshop
Dreamweaver
PHP
CSS
WordPress