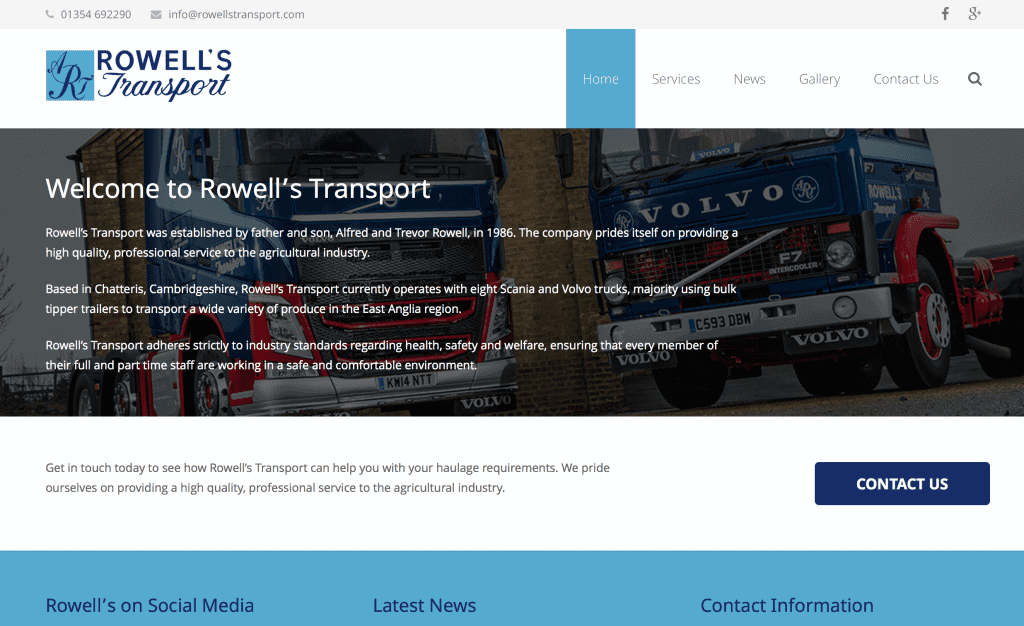 Project Info
Rowell's Transport required a five page content managed website for the haulage company. They originally had a Facebook page and wanted a website to increase their online presence. The client was thrilled with the website when it was completed. The new website had over 500 website views within its first week of going live!
Our Task: Create a five page content managed website including a picture gallery, services, blog and contact page. Aesthetically pleasing website design including pictures of the trucks. Company house style implemented throughout.
Rowell's Transport is a East Anglia based haulage company operating in Chatteris. The company prides itself on providing a high quality, professional service to the agricultural industry.
Photoshop
Dreamweaver
PHP
CSS
WordPress