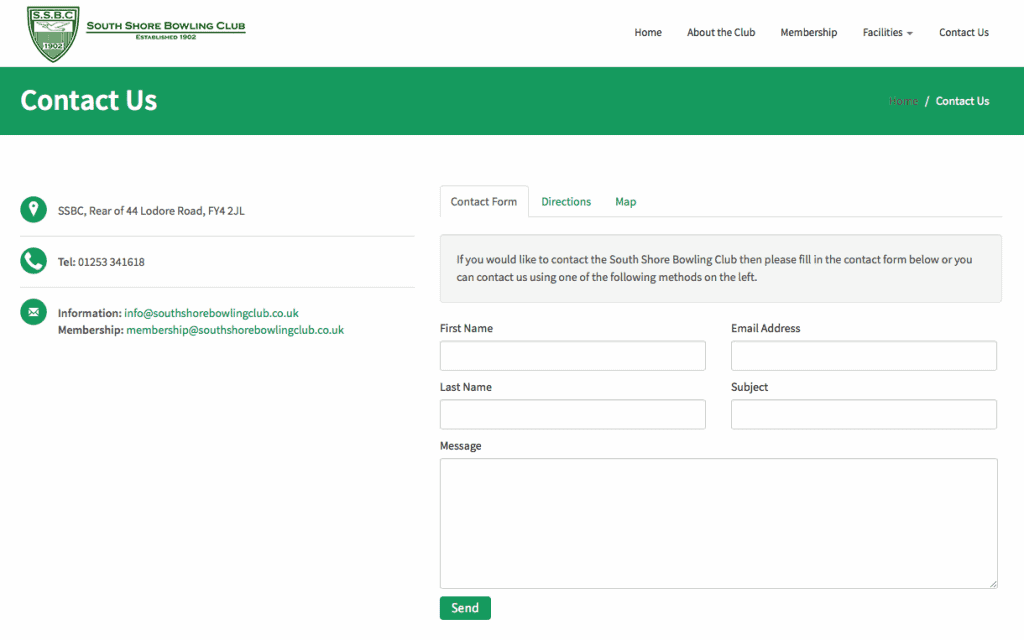 Project Info
South Shore Bowling Club required a website so that they could advertise the club to attract new members. When the work was completed, the client was more than happy with the results. They have since renewed their hosting and domain with us for a further year.
Our Task: Create a HTML website including information about the facilities available at the club, membership information and form as well as a contact form. Link with the clubs colours such as green and white. Include the club shield within the logo.
The South Shore Bowling Club in Blackpool, Lancashire was founded in 1902. The club is one of the oldest Crown Green Bowling clubs on the Fylde Coast.
Photoshop
Dreamweaver
HTML
CSS
PHP