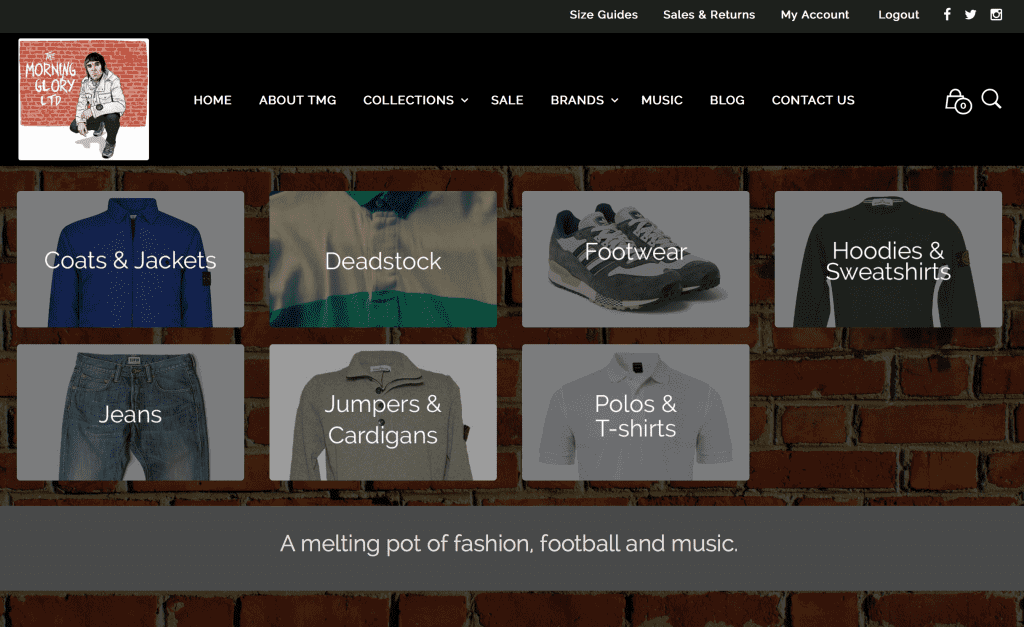 Project Info
The Morning Glory Ltd required a 10 page with 100 products e-commerce website for their clothing website. It was important that the website looked professional and was in line with their vintage style brand.
Our Task: Create an e-commerce website with up to 10 pages and 100 products which reflected the brand's current house style. Complete with basket and checkout functionality.
THE MORNING GLORY Ltd ethos is to be constantly searching for the best brands in the market-place, to achieve 'that look' which will compliment any man's wardrobe.
Photoshop
Dreamweaver
PHP
CSS
WordPress
WooCommerce